The Buck Foundation awards grants once per year. The link to the online Letter of Inquiry is posted below. Click on "Click here to Submit". The link opens on January 1st, 2022 through February 15th, 2022.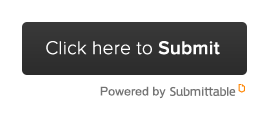 ---
Grants Calendar:
January 2022 Letter Of Inquiry (LOI) link live on the website
February 15th Letter Of Inquiry closes 
March 31st  Applicants alerted if they are advancing to the full application or declined 
Full Application link sent by April 1st (due May 15th)
Aug 1st Applicants alerted if they will be awarded or declined 
Aug. 15th Awards completed 
---
The Buck Foundation accepts letters of inquiry from qualified organizations in Colorado, and from Hana in East Maui, Hawai'i, where the family has a long-standing history. 
The Buck Foundation awards grants only to 501(c)(3) organizations and non-governmental agencies. The Buck Foundation will not accept grant requests from individuals, for endowments, or for capital campaigns. We focus on organizations with annual budgets under $1,500,000 where a small grant can make a significant impact.  The Buck Foundation also focuses on small, grassroots organizations and innovative start-ups.
Focus Areas:
NEW! Climate Action Initiatives 
The Buck Foundation is investing in climate action initiatives that reduce or prevent greenhouse gasses.  The Foundation is also working with organizations that advance climate action policies and regulations.  The climate action focus area is a priority for the foundation.
Homelessness & Housing Initiatives
Recognizing that it takes a multipronged approach to create innovative solutions to homelessness and housing, the Buck Foundation invests in organizations that provide dignified housing to those who desperately need it, advocates for policies that prevent homelessness, and educates the public on the root causes of homelessness.
Social Justice for Immigrants and Refugees
The Buck Foundation invests in organizations that welcome and support refugees and immigrants through legal support, community integration, and advocacy for the humane treatment of undocumented families.
Strengthening Communities 
The Buck Foundation's responsive grants strengthen communities by supporting youth skill building programs, community resource centers, advocacy for working families, and by protecting democracy and peace.